Theme Parks and Attractions
Your guide to the very best Wildlife Sanctuaries, Natural Attractions and Theme Parks in Australia
Theme Parks and Attractions
Places to go...things to do
Australian theme parks and tourist attractions are renowned worldwide, being blessed with some of the most unique wildlife and natural attractions on the planet. Australia is also a land of staggering contrast and spectacular beauty. Along the coast, visitors can explore vibrant multicultural cities, safari across vast sand islands, trek through ancient rainforests, and explore the Great Barrier Reef. In the Outback, rugged national parks and red-earthed deserts offer the ultimate in adventure experience. Top it all off with a laid back feel and friendly people and it's no wonder Australia scores top billing on bucket lists around the world.
From National Parks and Tropical Rainforests, to Theme Parks, Tropical Islands, Galleries, Museums, Historical Sites, Wildlife Sanctuaries, Marine Parks, Ski Resorts, Zoos, and Community Festivals. There's always something for everyone, when you come to the land down under.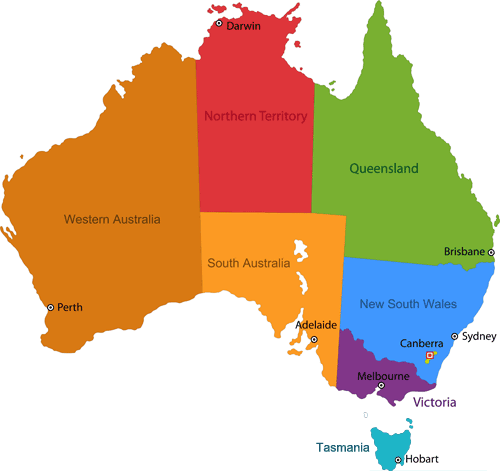 Featured Theme Parks
Must See...Must do!
When traveling in Australia, a visit to a theme park is a must, and with fantastic outdoor weather most of the year, the whole family can enjoy the excitement, spectacle and fun of our many amusement parks, adventure activities and tourist attractions. Gold Coast theme parks are renowned worldwide, for their fabulous range and variety of first-class attractions. Get up close and personal with polar bears, seals and dolphins; explore native animal sanctuaries; then experience adrenaline pumping thrills, spills and action-packed rides and amusements.
Featured National Parks and Attractions
Unique aquatic, nature and wildlife experiences...
Festivals, Shows, Celebrations, Fetes and Fairs
What's on where....
Check out the online special events directory fetes fairs and festivals, where you will find an extensive list of community-based festivals, major shows, fetes and fairs held throughout the year in each state and territory.
From colourful multicultural festivals and community fairs, to traditional spectacular New Years Eve celebrations, capital shows, and food and wine events, there's always something exciting happening throughout all regions in Australia.